Welcome to
OrthoPraxis Counseling
---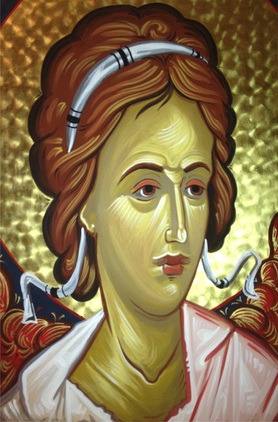 As people we all need to be connected and have a sense of belonging. Too frequently we experience isolation and a domineering fractured state of being. This overwhelming feeling of loneliness and being disconnected is driven by the human crisis resulting from existential realities. Life without purpose is meaningless and the inevitability of pain unbearable. Living can seem like we are just marking time until death when we seem trapped by all of the things which go with being human being are in your face all the time with great force. Experience has taught me that the human condition brings that sense of fear and alienation to every one of us at least some of the time.

There is a stream of consciousness and thoughts which are present in each of us. Neptic teachings as a vehicle for existential or transpersonal psychotherapy has something to tell the world about the inner workings of the person. If you are wake at two o'clock in the morning we find that our thoughts cover the same ground we are not that different from each other the thoughts are almost always painful or full of desire. Left unchecked the mind can lead us to personal hell because this neurosis of the mind does not know where to stop. If we listen to these thoughts with any intent then we fill ourselves up with depression. It is a natural state to live in depression if we listen to our own stream of consciousness. The stream of thoughts is differentiated from the active use of our mind. When thinking in this way we are actually working in concert with our design and this co-creative mode has a very noble quality. This is not of the same emotional or cognitive reality as those thoughts which are heard mostly late at night which drive one to despair. The hesycast (stillness) philosophy and the nepsis (watchfulness) methodology teaching that everything that is wrong with us begins and starts with these thoughts which are constantly emanating within our mind.

For Christians it arises from our inner brokenness and it is experienced as the misbehavior of our first parent Adam and Eve. In the west they commonly see a story of sin, punishment and exile. In the eastern church and philosophy there is the understanding of something more tragic then that; something which was beautiful and which was lost. By the time the story is over bad things have happened the immediate intimacy between God and his creation has disappeared. For non-believers this still can serve as the mythology stands on its own merit. The fall denotes how we have lost as a race that joyful open intimacy and the synergy of the person mind, body and spirit. The heavenly realm seems quite far away from us. It does not mean that God is less present it means that we are less present. Mindfulness treatment takes note of the most tragic fundamental break and the foreboding fracture within the deep humanity that being the gap between the head and the heart. There is this challenging sadness of the heart who is essentially oppressed by the mind with its intrusive thoughts which seek to control and tries to supplant by identifying itself as the totality of the person while the heart meanwhile lays quiet and covered. We are covered with debris which the action of prayer and active love over time eventually it gives his the ability to wake our consciousness and reflect profound love. Within the heart and the Nous center of the organ of our soul seeks God to find our purpose. Get out of your head and get into your hearts. Otherwise God seems far from you. Leave the thoughts behind. It takes effort but eventually there will be a spiritual sweetness. The mind will try and set you on a different path entirely. At the beginning the thought is very small and we can afford to ignore it but then it becomes more important and we pay attention to it and then we enjoy it but then the thought becomes more important than other things and then it is all we can think about that is depression and anxiety. Psychology per say as such it is not a bad thing. It is a good thing for many people giving them the ability to solve problems quickly over a short amount of time but it does not allow them flower. A very great deal can be achieved by being presently mindful. Listen and be present instead of trying to remember everything. Despair and depression must be dealt with in spiritual means. If we conceive of God and work around that principle then we learn to get better.

OrthoPraxis Counseling provides the framework, and the session the arena, where clients have the chance to tell their story, to share why they are as they and how they got where they are. In truth as we gather together we are approached by love which heals that gap by sharing the light in each other. Too often going to church was entangled with a brimming over of tension and religion. In the world of clinical psychology or psychiatry it is more about a particular group of practioners which have a group of specific interests and agendas. I have a special interest in individuals in the common good of healing the crisis which arrives from existential concerns.